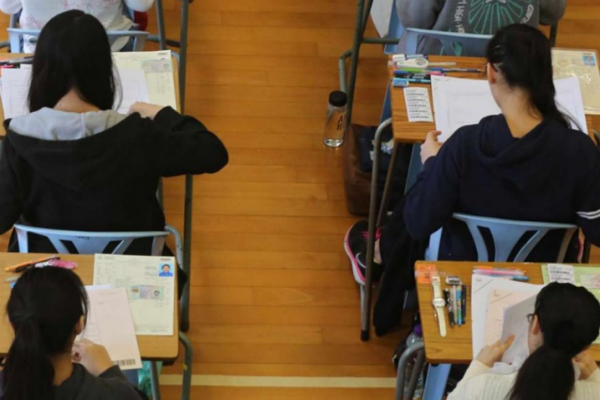 Team of psychologists to help depressed Hong Kong pupils after four suicides in five days
But one principal says the measure falls short and the real problem lies in an education system that puts too much pressure on students
Published at South China Morning Post on 10 March, 2016
Schools will receive better student-counselling support from a team of psychologists provided by the government after four pupils committed suicide in five days.
This is one of the measures the Education Bureau introduced after an emergency meeting on Thursday with school, parent and professional representatives.
But a primary school principal said the bureau did not respond to a demand for at least one psychologist based in each school, and claimed the measures failed to address fundamental problems in the education system that put so much pressure on students.
Read more: Depression hits half of Hong Kong secondary pupils and a quarter have considered suicide, study finds
After the meeting, education minister Eddie Ng Hak-kim said schools needing extra help in student counselling could invite the team to their campuses. He did not say how many professionals the team would include. He said he would also set up a committee to investigate the problem and recommend preventive solutions within six months.
Education minister Eddie Ng with school, parent and professional representatives after the Thursday meeting. Photo: Sam Tsang
"Student suicide cases involve the precious life of students; the bureau has unshakable responsibility," Ng said. "We need to work closely with all stakeholders to tackle related problems."
Other measures include seminars and lectures by psychologists so that teachers and parents can spot emotional problems early.
But Fung Pik-yee, principal of Aplichau Kaifong Primary School in Ap Lei Chau, said there was only one psychologist for every six primary schools, which would mean the professionals could only visit each school 12 times a year, which was far from enough.
She said the bureau's unwillingness to give schools more resources to hire permanent teachers had left staff with no time to help depressed students.
"The bureau is only scratching the surface with these measures," she said, noting that the fundamental cause of the problem was a score-oriented education system that had been putting increasing pressure on schools, parents and children.
Read more: Chinese University of Hong Kong steps up efforts to help students after sixth suicide
Last year, tens of thousands of parents signed a petition urging the bureau to scratch assessments for Primary 3 pupils, saying it had led to excessive drilling and homework.
Dr Ng Shun-wing, head of the Institute of Education's department of education policy, said: "If the education system is not reviewed, [the measures] won't make a difference."
Since September last year to Wednesday, there have been 22 student suicides: 12 secondary pupils as young as 11 and 10 university students as old as 22.
The Samaritan Befrienders, which runs a suicide prevention hotline, will extend the duration of its daily online chat forum from 8pm to 2am at help4suicide.com.hk.